Promptly & Competitively
Service the Plastics Container & Blow Molding Industry
Custom Manufacture Of Down Stream Conveyance Systems
Manufacture Of Cable Conveyance
Manufacturing of Bottle Pusher & Indexes
Manufacturing of Bottle Brake Systems
Manufacturing of Airveyor/Blow Chute Systems
Custom Build Rod Slides And Bottle Twist
Start Up Support To Ensure Proper Bottle Handling
Scrap Recovery Systems
Refurbishment of Equipment ie: annealing/heating tunnels, automated bagging systems, resin grinders etc.
Rigging
Millwright
All Utilities
Electrical
Plumbing/Piping – Chiller Water, Gas Lines, Hydraulics etc.
Turn Key Installation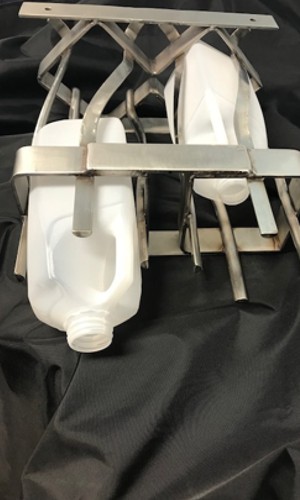 Dual Bottle Twist
Matt made this for Consolidated Container Co.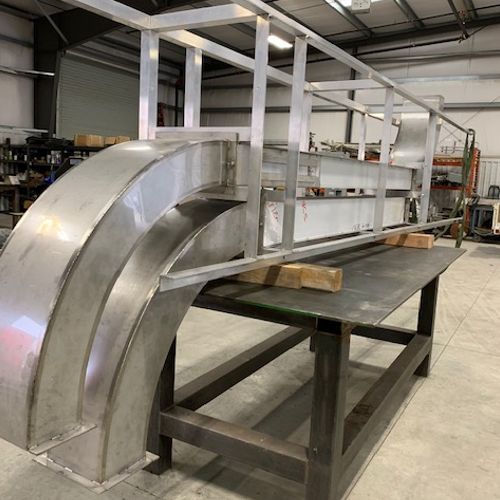 Single Can Twist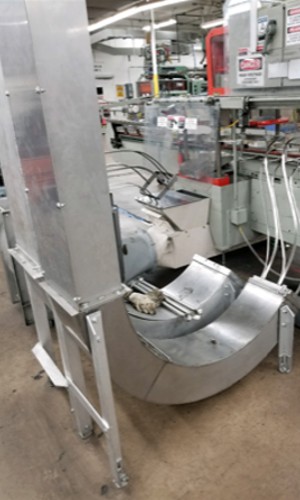 Blow Chute w/ Twist